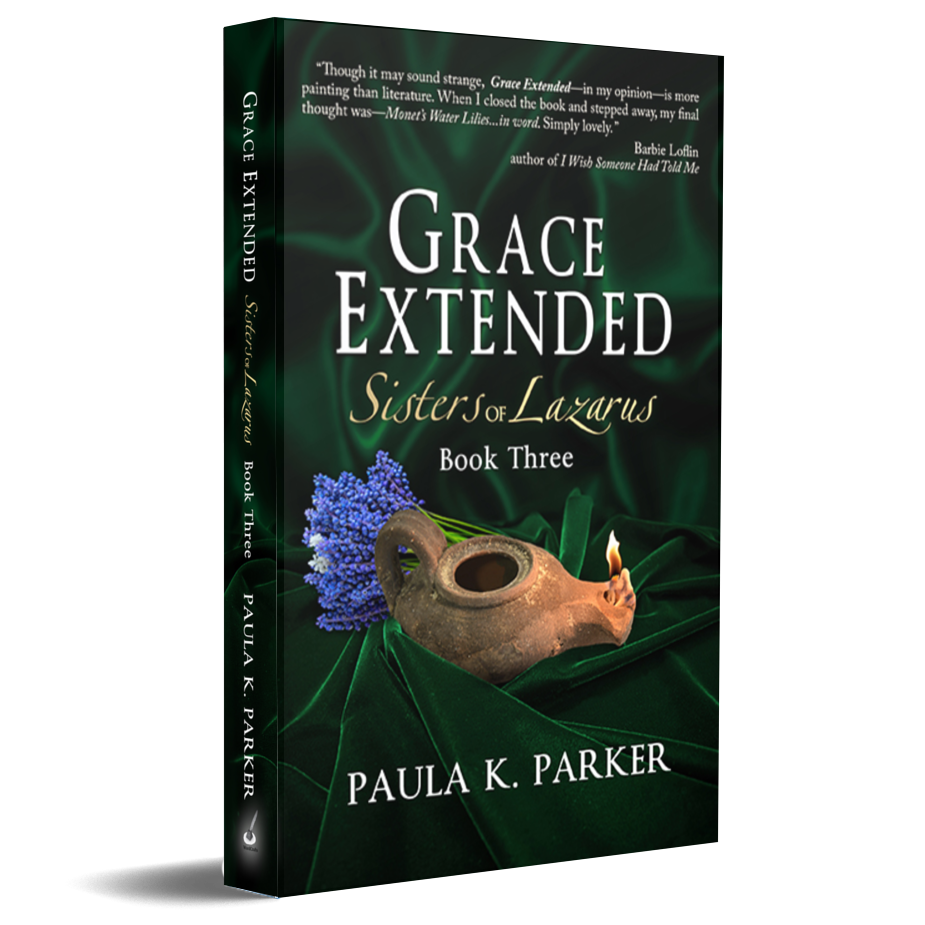 Featured
Grace Extended
Sisters of Lazarus, Book Three
The thrilling conclusion of the Sisters of Lazarus trilogy.
Jesus Christ has risen from the dead. After walking with His disciples for 40 days, He left them with one final admonition: "Do not leave Jerusalem, but wait for the gift My Father promised, which you have heard Me speak about. For John baptized with water, but in a few days you will be baptized with the Holy Spirit. You will receive power when the Holy Spirit comes on you; and you will be My witnesses in Jerusalem, and in all Judea and Samaria, and to the ends of the earth."
Honoring the words of the Lord Jesus, Lazarus and his sisters, Mary and Martha–along with the followers of The Way–gather in the upper room to pray, and await the promise. Little do they realize their tiny sect of the Jewish faith is about to shake the gates of hell and threaten the power structure of the mightiest empire the world had ever known.
From the first pages of Beauty Unveiled, when the sisters argue (like true sisters), all the way through to the penultimate moment in Glory Revealed, the threads weave and circle, binding you within their story, and through that, the story of Christ's humanity and His Deity. Though I love Jesus with all my heart, I have not cried over the crucifixion since The Passion of the Christ… until now." 
– Barbie Loflin
Assistant Pastor, Springhouse Worship & Arts Center
Author, I Wish Someone Had Told Me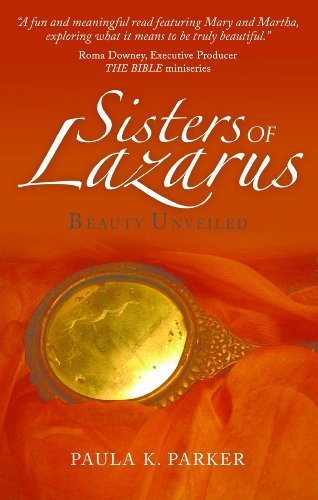 Sisters of Lazarus
Beauty Unveiled
Martha and Mary, the two sisters of Lazarus, couldn't be more different.
Martha, the elder, is plain and self-conscious; Mary, the younger, is beautiful. One sees her value only in serving, while the other believes her outward appearance is her only asset. Their worlds are turned upside down when Lazarus offers hospitality to an intriguing new teacher named Jesus.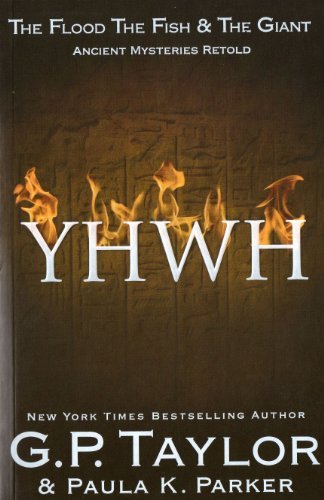 YHWH
The Flood, The Fish & The Giant
In a world where children are probably more familiar with Harry Potter than Jesus, it's often hard to encourage them to read the Bible in its traditional form. YHWH introduces the wonderful Bible stories to them in a way that captures their imagination. YHWH is based on Scripture but adds description and allegory to make the stories come alive.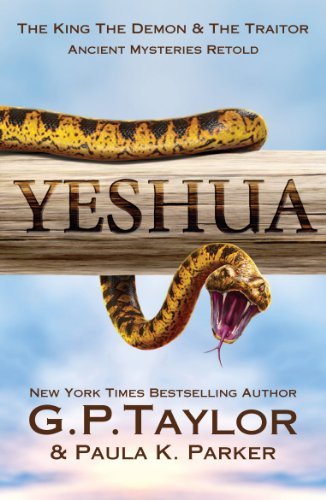 Yeshua
The King, The Demon & The Traitor
From the depths of time come stories that have been told and retold for thousands of years. Twenty-nine exciting stories come together to speak of the life of Jesus and his followers.
Told in a fresh and exciting way, this book will open your eyes to the pioneers of the new religion called 'The Way' and the force that subsequently changed the history of mankind..
An Unlikely Evangelist
At 5:10 p.m. on Friday, March 1, Paula K. Parker learned that her father had passed away. He had died, as he had lived, all alone in the bar he managed.
Paula wept, not just because she had lost her father, but because she wasn't sure where he would spend eternity.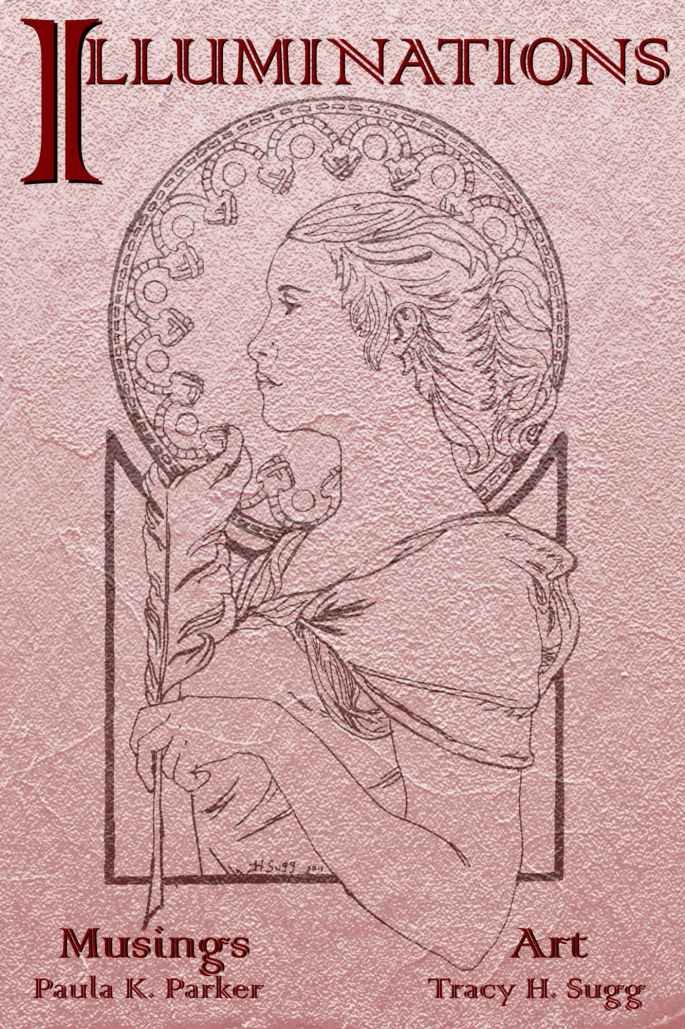 Illuminations
Musings & Art
Illumination, in art, refers to the decoration of ancient sacred manuscripts and books with colored, gilded pictures. They were intended to add beauty and reverence to the Holy text.
The illuminations in this book are also designed to add beauty and awe to your devotional time as your draw closer to God.
Shameless Self Promotion
and Networking for Christian Creatives
Signed or indie; beginner or seasoned pro; whether you are an artist, author, or actor, you CAN build your business and develop your career…
Without selling your soul!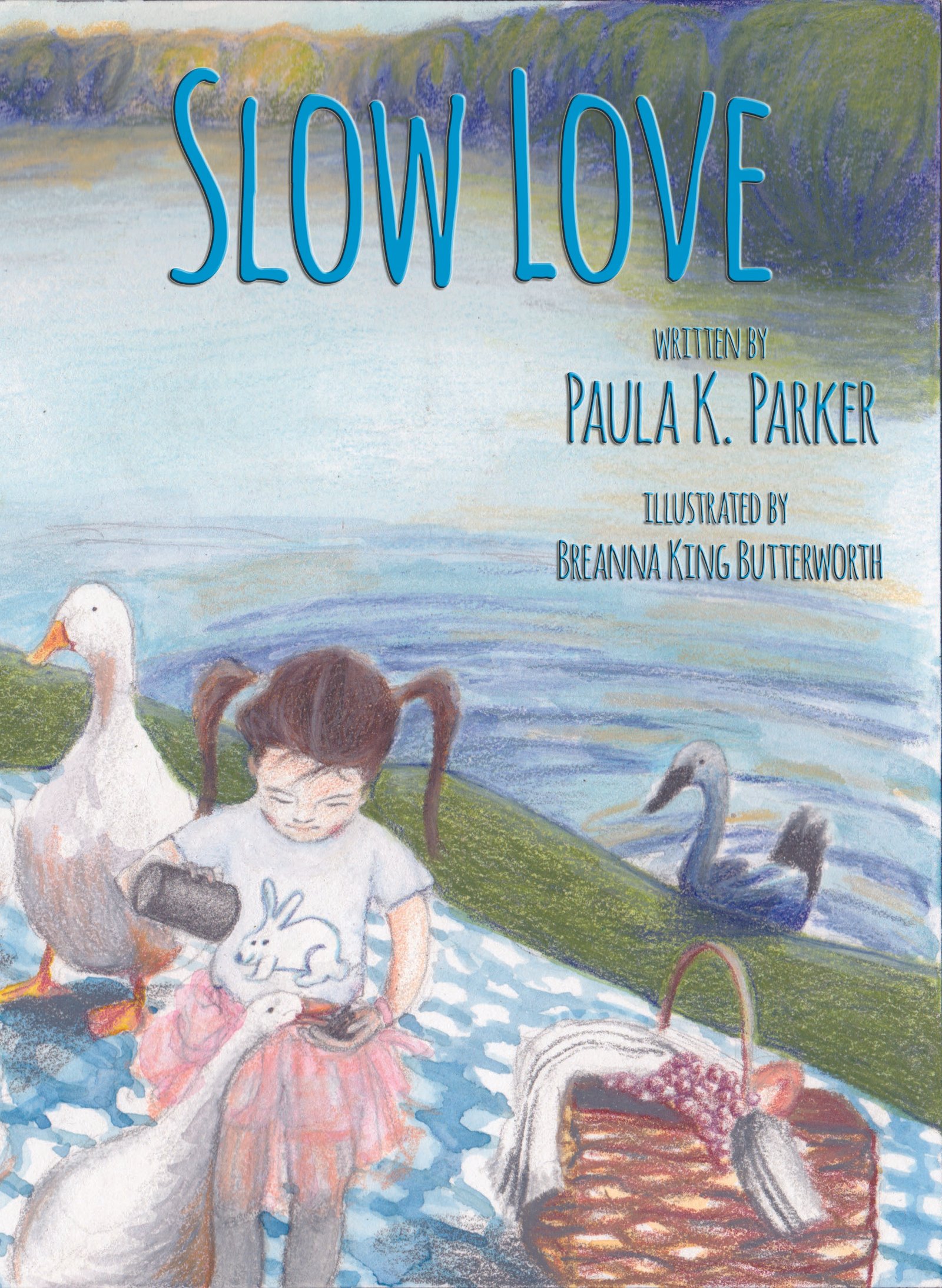 Slow Love
Saturdays are a special time for Mary. Her family spends the whole day with Grandma and Grandpa. They go on adventures, play games and experience the beauty of the world. But the best part of the day is bedtime, when Mary and Grandpa share stories together.

Tonight, Mary wants Grandpa to tell her a story about Slow Love, the kind that fills your heart and makes you walk very, very slow.

Grandpa uses this opportunity to tell Mary the story of when Jesus walked very slowly up the hill of Calvary.
This book has been such a sweet read for me and my daughter. It brings me to tears every time I read it. It's gospel-centered and family-centered. It shows tenderness and love between a grandfather and his granddaughter. I recommend this book for children of all ages! I'm just glad I got it when she is young so we can make this a regular read for our family!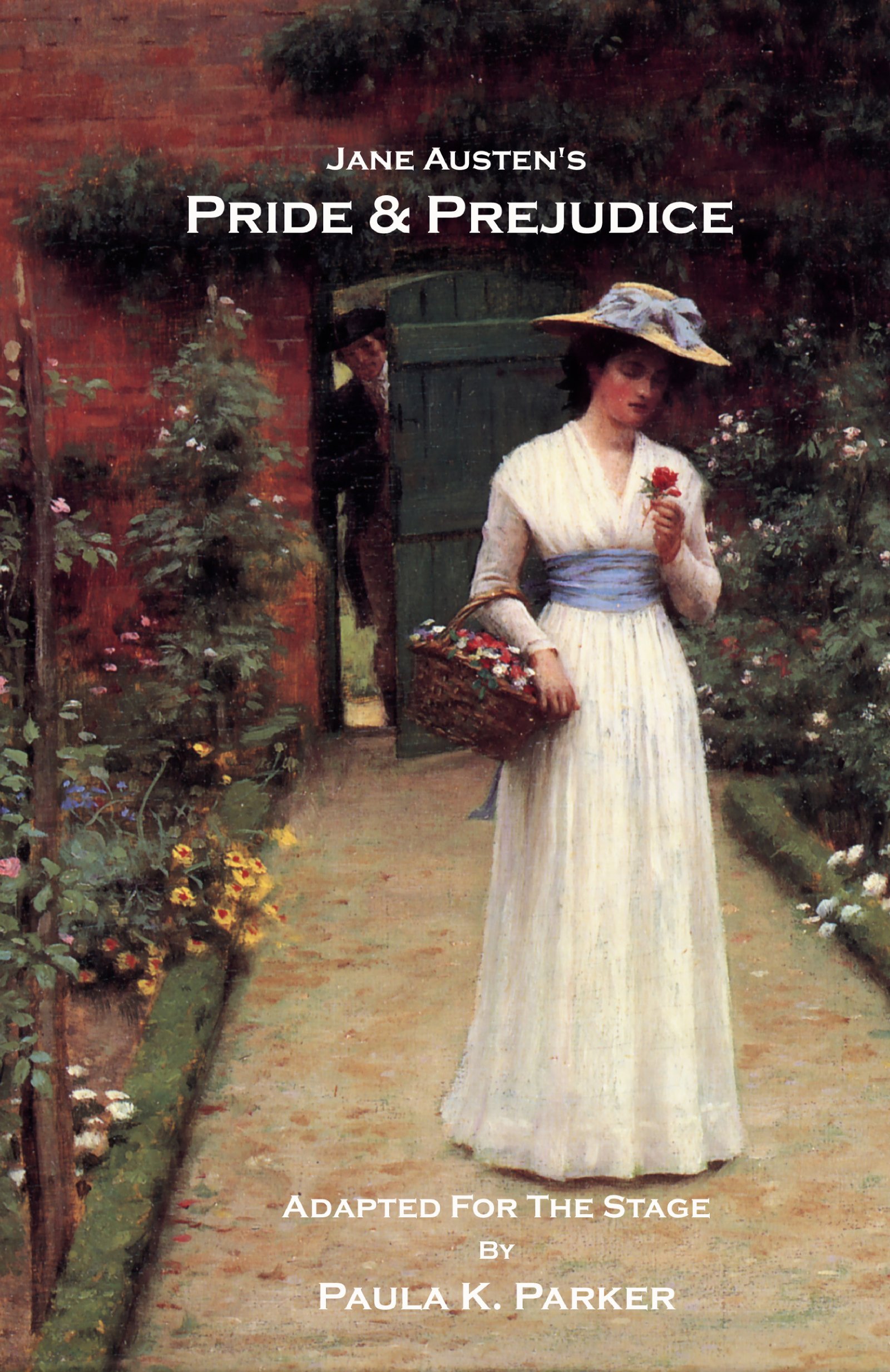 Jane Austen's
Pride & Prejudice
"It is a truth universally acknowledged, that a single man in possession of a good fortune, must be in want of a wife."
Paula K. Parker's sparkling new stage adaptation of the beloved Jane Austen classic, Pride & Prejudice, pits the lovely but opinionated Lizzy Bennet against the handsome, wealthy, yet brooding and taciturn Mr. Fitzwilliam Darcy in a fencing match where reputations, family fortunes, and hearts are at stake.
Jane Austen's Pride & Prejudice
A stage play by Paula K. Parker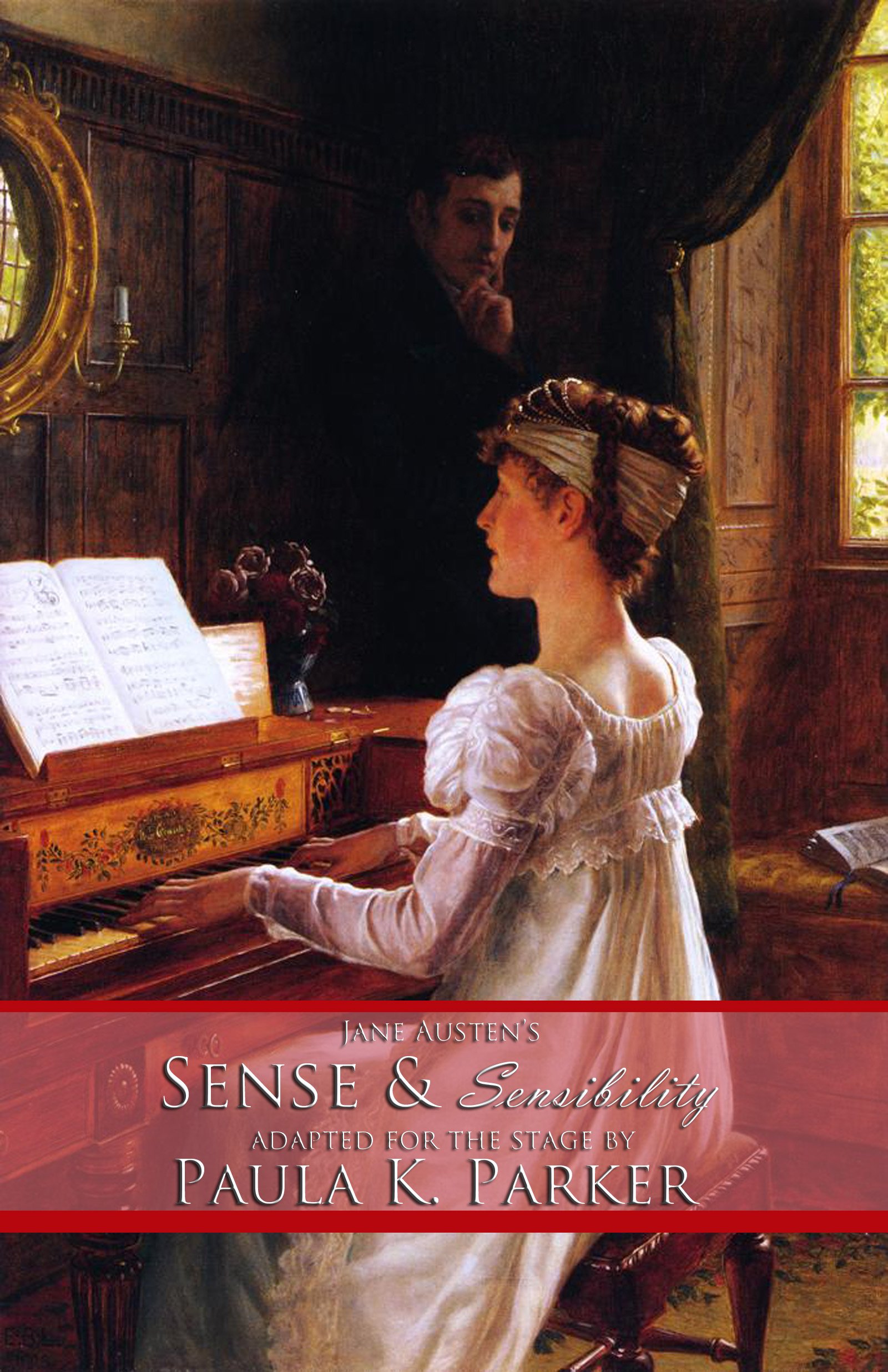 Jane Austen's
Sense & Sensibility
The Dashwood sisters, Elinor and Marianne, have very different ideas about the propriety of love. Elinor is temporate and rational, while Marianne is fueled by youthful passion. Cast from their childhood home by the whims of fate, the sisters still manage to attract suitors.
But there are multiple obstacles on the road to romance in Paula K. Parker's sparkling stage adaptation of Jane Austen's beloved novel.
Jane Austen's Sense & Sensibility
A stage play by Paula K. Parker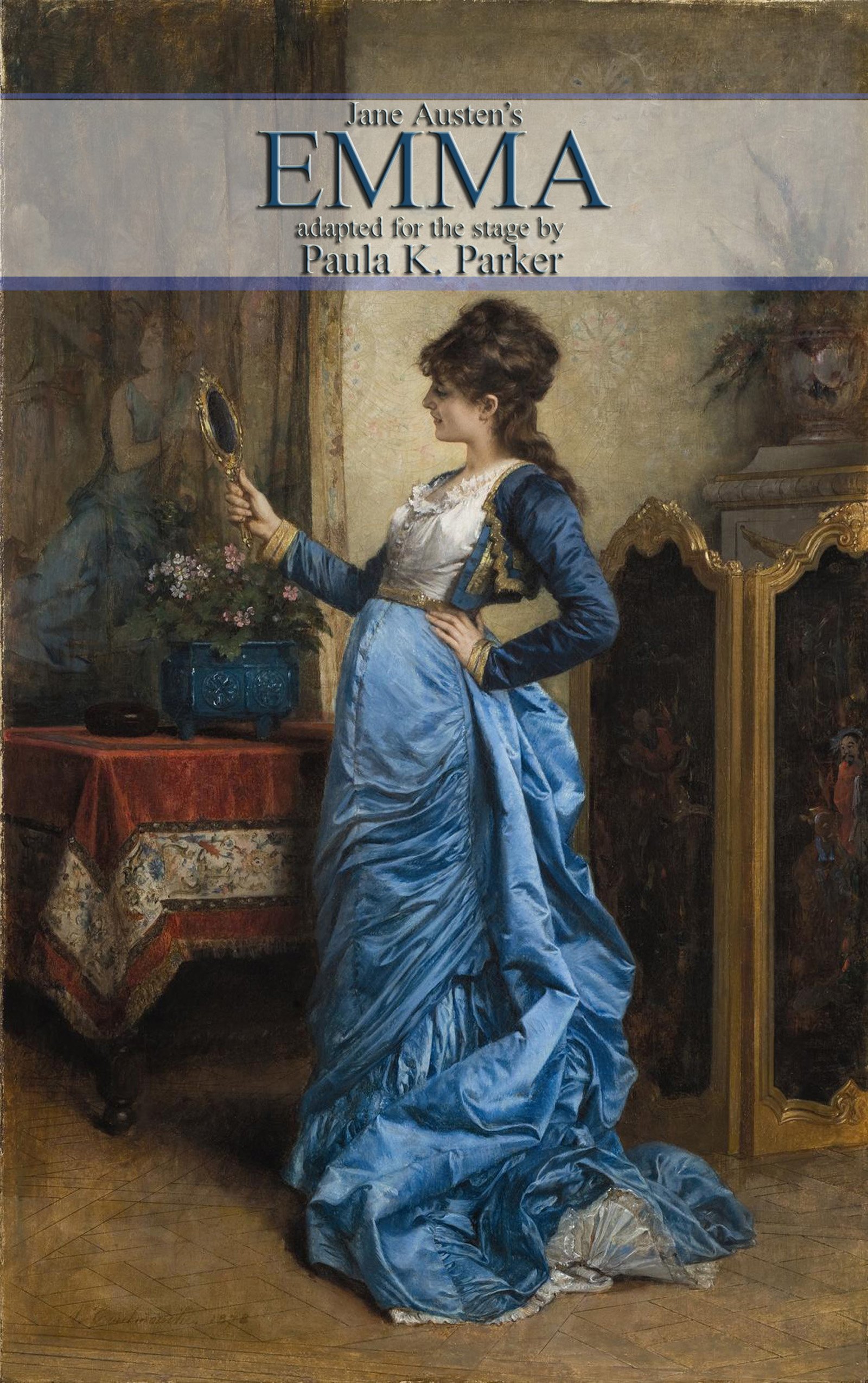 Jane Austen's
EMMA
"I have done mischief."
Jane Austen's feisty, provocative and enchanting heroine, Emma Woodhouse, comes to life on the stage in Paula K. Parker's sparkling new adaptation of EMMA.
Beautiful, talented, and bored, Emma amuses herself by making matches for her acquaintances. But things spin quickly out of control resulting in a comedy of errors that eventually uncovers the secret desires of Emma's own heart.
Jane Austen's EMMA
A stage play by Paula K. Parker
Sisters of Lazarus Trilogy