While professional reviews are wonderful, nothing warms this author's heart like hearing from readers about how my writing has impacted them. Below are some kind comments from everyday readers.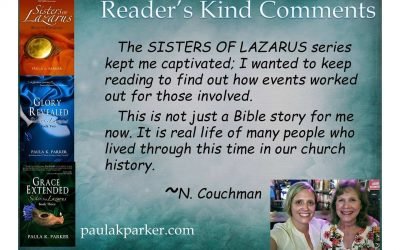 I finished Grace Extended last night. I enjoyed all three SISTERS OF LAZARUS books. You really made the life and times of this story come to life. Your books kept me captivated and I wanted to keep reading to find out how events worked out for those involved. This is...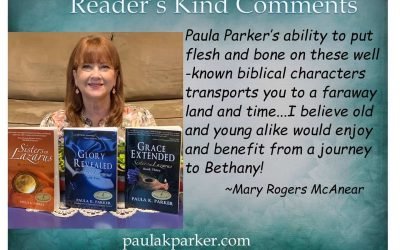 I was surprised when my life-friend Mary McAnear ordered my SISTERS OF LAZARUS series, as I knew she preferred crime drama. I thought she had ordered the books as a gift for someone else, but she assured me they were for her. Knowing she likes "murder and mayhem," I...