On February 10, 2023, Paula was interviewed by film critic and television producer, Holly McClure for her podcast, "Real Talk with Holly McClure" on Christianfm.org. Click here to listen to the interview. For over 25 years Holly McClure has enjoyed a multimedia career...
read more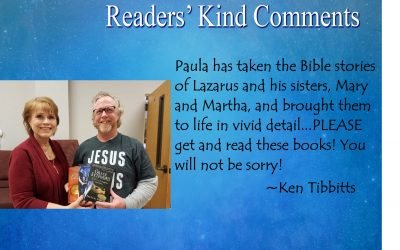 Ken Tibbitts is a friend of my hubby and mine. In 2019, Ken wrote a humbling Facebook post about my SISTERS OF LAZARUS trilogy. Each year, it pops up as a memory on my Facebook page; his comments still humble me. "I have FINALLY received the long anticipated third...
read more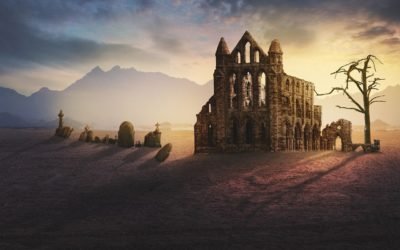 [Based upon chapters 19-24 of SISTERS OF LAZARUS: Beauty Unveiled] From "Beauty Unveiled" Chapter 23 *Intro to the story: Despite the physician's medicines, Martha's care, and everyone's prayers, Lazarus died in Abigail's arms. For days, their prayers and cries have...
read more